Cloth masks can help stop the spread of COVID-19, save lives and restore jobs
#Masks4All
Note: we're advocating for cloth masks, not medical masks.
Note: we're advocating for cloth masks, not medical masks.
"If everybody [wears a cloth mask], we're each protecting each other."
100+ countries and 12+ U.S. States have already made cloth masks required in public because they limit the spread of COVID-19
The leading disease experts and governments representing 95% of the world's population (including the U.S. CDC) agree with the science and require/recommend masks because cloth (non-medical) masks are shown to limit the spread of COVID-19.
Countries/territories that have required or universal mask usage include Germany, South Korea, France, Japan, Taiwan, Israel, Spain, Indonesia, Argentina, Greece, China, and many more.

Anyone without a mask puts you and your family at risk
Anyone not wearing a cloth mask in public puts everyone at risk of getting infected and they hurt our economy by increasing the chances of a second lockdown.
Why? The U.S. CDC and most experts agree that many infected and contagious people don't know they're sick because they don't have symptoms.
Wearing a mask significantly reduces the chances of spreading COVID-19 from you to others.
Spreading this disease infringes on your neighbors' rights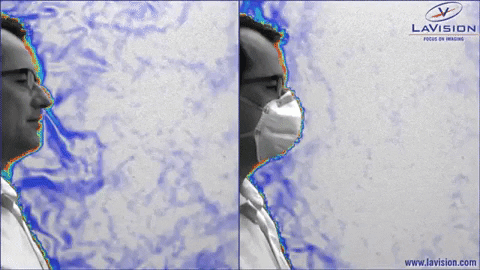 South Korea: "Masks were hard to come by in South Korea until late February. Then the government stepped in and ensured a supply for every person in the country."
China's CDC Director: "The big mistake in the U.S. and Europe, in my opinion, is that people aren't wearing masks.
"In Hong Kong, Taiwan, South Korea, Thailand and Vietnam, wearing masks in public is so widely accepted that those who leave home barefaced risk dirty looks or being told off." –South China Morning Post
The scientific evidence that has caused 100+ countries and 12+ U.S. States to make cloth masks required
An international review of the scientific research on masks by 19 experts (from Stanford, MIT, Oxford, UPenn, Brown, UNC, UCLA, and USF) concluded that:
Near-universal adoption of non-medical masks in public (in conjunction with other 

measures like test & trace) can reduce effective-R below 1.0 and stop the community spread of the virus.
Laws appear to be highly effective at increasing compliance and slowing or stopping the spread of COVID-19.
There are "34 scientific papers indicating basic masks can be effective in reducing virus transmission in public — and not a single paper that shows clear evidence that they cannot." –The Washington Post
Requiring masks helps to bring back jobs and prevent a second lockdown
People won't enter businesses if they don't feel safe. With mask requirements, we will cut the spread of the virus, reduce secondary lockdown risks, and restore trust in the economy.
Yale Researchers & Scientists found that "the benefits of each additional cloth mask worn by the public are conservatively in the $3,000-$6,000 range due to their impact in slowing the spread of the virus."
The toll of a secondary lockdown (like we had 100 years ago) would be devastating to our economy. Let's not repeat history!
Cloth, non-medical masks do not take away from healthcare supply
Please don't buy professional masks because our healthcare workers need those.
Cloth masks made from t-shirts, scarfs, or pillowcases are very effective at preventing you from infecting other people.
In regions that have mandated mask usage, most people are wearing DIY or store-bought cloth masks, not medical masks.
Please take immediate action to save lives and bring back jobs.
Your voice matters! #Masks4All's grassroots movement has been powered by 200,000+ people just like you and this information has already caused 1000+ countries to make masks required in public.
But time is running out because many countries and States are planning to re-open without cloth, non-medical masks which puts people and the economy at risk.
1. Please share this on social media to save lives, and help bring back jobs! 
2. Please share this with your Government leaders:
If you're in the U.S., please text Masks4All to 50409 (click to text) to send a pre-written message to your Governor requesting that masks be required in public.
If you're elsewhere, please contact your government leaders and share this website!
3. Please use a cloth mask and don't buy professional masks because our healthcare workers need those.
You can make a homemade mask in 90 seconds here or you can easily buy a cloth mask online.